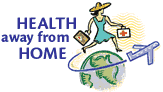 Who Pays If You Get Sick? By Caroline Grannan Judith Chirlin collapsed one morning at a hotel breakfast table, halfway around the world from her Los Angeles home. She was rushed to the top hospital in Sofia, Bulgaria.
As a superior court judge on a U.S. government-sponsored educational tour in 1997, Chirlin got VIP treatment and "superb" medical care, she recalls gratefully. After cardiac surgery she was airlifted to Zurich, Switzerland -- the farthest she could safely be moved -- because a vital medication was in critically short supply in Bulgaria.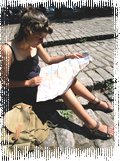 But when doctors deemed Chirlin ready to be flown home, her health insurer balked at a Zurich-to-Los Angeles air ambulance and commercial airlines wouldn't accept her in her post-operative condition. For a week and a half Chirlin lay in a Swiss hospital while Blue Shield and her benefits administrator, the California Public Employee Retirement System (CALPERS), "pointed fingers at each other about whether the medevac flight was medically necessary."
Then Chirlin's sister contacted the media, and the Associated Press picked up the story. "Prominent Judge Stranded Because of Insurance Company Horsing Around," Chirlin paraphrases the headlines. "All of a sudden, Blue Shield and CALPERS were tripping over each other to help me get home."
Things might have been tougher, Chirlin observes, for a lower-profile traveler with less comprehensive health coverage -- or less media-savvy relatives. Check Your Policy
Health problems away from home can be scary. Health insurance insiders and industry watchdogs agree on two tips: "Call your health plan for information before you go," advises Donald B. White, spokesman for the American Association of Health Plans. If you don't have the needed coverage, be sure to buy it before you leave. "And in an emergency, get all the care you need!"

There are a few caveats. "The Social Security Medicare Program does not provide coverage for hospital or medical costs outside the U.S.A.," warns the U.S. State Department on its Web site. Many Medicare HMOs and "medigap" insurance policies do provide some international coverage, though, so consumers should check their policies.
And consumer advocates encourage vigilance. Before traveling, "Consumers should read the information provided by the health plan," urges Diana Bianco, a staff attorney specializing in health issues for Consumers Union. "If it's not easily accessible, call the customer service department." Should You Buy Additional Cover?
Consumers can purchase additional travel insurance through , some agencies and associations, notes Mike Donio of the People's Medical Society, a Pennsylvania consumer watchdog organization. And they can also buy medevac insurance, covering air ambulance service. This is recommend to be sure your safe.
Industry spokesmen, asserting that some health plans cover emergency and "urgent" health care, but insist that supplemental coverage is usually necessary. And the U.S. State Department recommends buying some medevac insurance, especially for travelers with known health risks, says Bruce Anderson, customer service director for the HMO Health Net.
Health Net's literature defines "urgently needed care" as "medical service you receive for treatment of an injury or unexpected illness ... required immediately to prevent the serious deterioration of your health." Such a subjective definition could raise the specter of second-guessing by some HMO claims administrators.
Most health plans don't pay for "routine" treatments outside the coverage area, but situations can vary. "If your child is receiving a course of allergy shots and in the middle of it you have to leave the area, contact your insurer," White says. "Plans have a variety of arrangements they can make, including reciprocal agreements with doctors and hospitals in other areas." Are Foreign Hospitals Safe?
Finding health care in urgent situations means getting to the nearest hospital. Outside the United States, travelers can contact the U.S. Embassy for recommended doctors and hospitals.
Americans do tend to have an insular fear of foreign doctors and hospitals and the quality of care they will receive.
As Chirlin's experience demonstrates, medevac service can be a tricky insurance issue. Air ambulances -- fully equipped and carrying a nurse and a paramedic -- can cost as much as $100,000 from, say, India to the United States, according to John Fitch, flight coordinator for the medevac firm Aeromedical Group. The Hayward, Calif.-based company operates Learjets and Cessnas worldwide. More common than six-figure flights from Asia are calls from stricken tourists in Mexican resort towns and Las Vegas. Short-haul medevac flights, such as Las Vegas to the San Francisco Bay area, run as low as $3,200, Fitch says. Travel medical coverage that includes this benefit is very important to have.
The State Department's Web site provides travel warnings, along with sources for travel and medevac insurance and country-by-country advice on medical care and facilities.